F8 Media is an Australian leader in website design, web based application development, mobile friendly websites, e-commerce and digital marketing. Our team, each with their own special area of expertise, comes together as a well oiled machine to bring all aspects of your project to completion on time and on budget.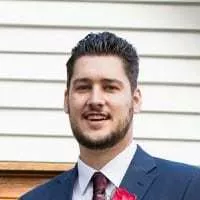 With 9 years experience working in web design and digital marketing Gary has a vast wealth of experience building and managing websites for businesses large and small. As the owner of F8 Media Gary takes pride in leading the development and management of websites and digital marketing strategies, taking clients' concepts and turning them into highly efficient and effective marketing tools that benefit their business on a day-to-day basis.
When Gary is not leading website and marketing projects he is developing highly efficient business management tools and has created such applications for the management of medical centres, trade printers and equipment hire services by developing easy to use interfaces backed by lean, fast code that ensures businesses keep moving forward. Many of these skills have been applied to development of our own advanced proprietary marketing tools that we use everyday to improve our clients campaign results.
As the web landscape changes rapidly, Gary is constantly revising procedures and development methods to stay ahead of the game and ensure the best technology for the job is being utilised to its maximum potential.