Whether you are a business owner, an account manager, or simply someone assigned to handle the specific task of overseeing the company's web development process, it's important to be aware of design etiquette.
Remember that there is a lot that goes into web design, and it is by no means a small undertaking. While a clear communication line is necessary to achieve a positive output, the exchanges must also be done politely. After all, it is in both parties interest to keep the relationship professional and pleasant.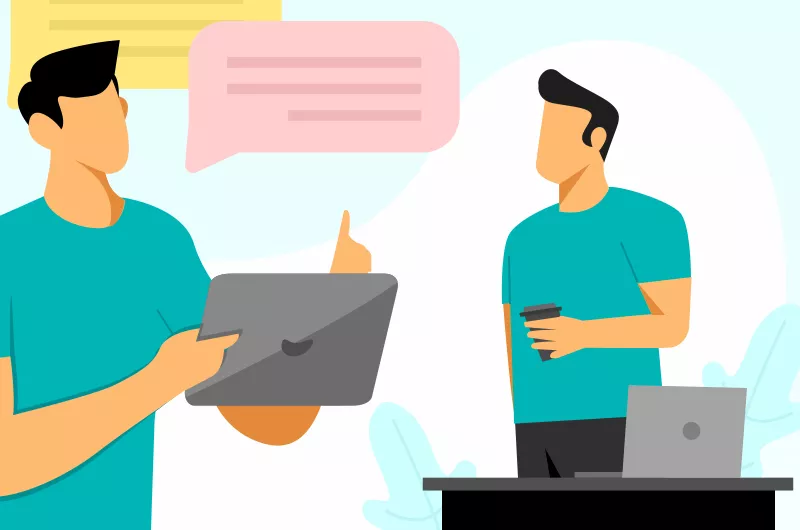 If you want to maintain a high level of relationship, here are three things that you should never say to a web designer:
1. "I need something fresh and unique, but I just don't know exactly what I like."
It can be frustrating for a designer to start a project without a clear objective in mind. Remember that a website design process always begins with the end in mind. Now, if a client doesn't know what that goal is, how can the designer do their job?
True, the designer can make recommendations, but they don't know about your business as much as you do. This is why you must determine what the website should achieve for the brand and what message to convey to the audience. Otherwise, you might end up with a beautifully designed website but is so far off when it comes to achieving your marketing goals.
Before contacting a designer, make sure to have specific goals established so that you can explain to the designer the desired goal during the consultation. With a set goal, they can ask any questions they might have and even make suggestions during the consultation period.
2. "Can you please just copy this website exactly? You don't have to change a thing."
There are many clients who think it's fine to copy another company's logo or website completely, but that's not something you should ask any designer to do. First of all, a copied design won't look any good for the company, and it can even ruin the reputation of web developers. A web design, especially one for a brand, is intellectual property, so copying it is against the law!
Instead, you can find some websites that can serve as an inspiration just to give the designer an idea of what you are looking for, design-wise. Then, be specific about the elements that you want to have on the website and allow the designers to improve on those instead of merely copying what's on the competitors' websites.
3. "I know we have finalised the design, but can we go back and change some things?"
Before anything is started, you must do a consultation with the designer and establish what you want the final website to be. It wouldn't be fair to the designer if you ask for major changes halfway into the project.
When it comes to web design, many elements work together and changing one means having to change other elements before it––similar to a domino effect.
What you can do to avoid misunderstandings when it comes to revisions is to have an agreement with the designer beforehand that they'll set certain milestones during the design process. They'll show you the progress at various stages, so you can review and see if there's any change necessary before they proceed. This way, even if some tweaks are necessary, it won't be as drastic, and the designer's time and effort won't be wasted!
Conclusion
It is important to know what goes behind a website design process to better understand how a designer works. It is complex work that takes weeks or even months to complete, so it is important to establish a healthy relationship and maintain clear communication with your designer. Making unrealistic demands will not help your project in any way. Know that the designer is doing what they can to deliver the best website possible for the company. After all, it's also their reputation and their pride at stake with every project they do!
Are you ready to revamp your site or build a new one? F8 Media is an established website design company in Australia that will create a unique and effective website that's unique and effective in establishing your brand image and vision. We also offer other digital marketing services––contact us today to find out more!