Everyone should know that good web design is essential to the success of a website and business. Unfortunately, despite knowing that, many people still pick the cheapest website design packages that are available to them.
The saying "you get what you pay for" is exactly what will happen, meaning that despite saving money buying a cheap website design package, the results will also be a cheap one! In the long run, a badly designed website can harm a company's profits, meaning that the money lost will end up being more expensive than what could have been invested into a good website design package.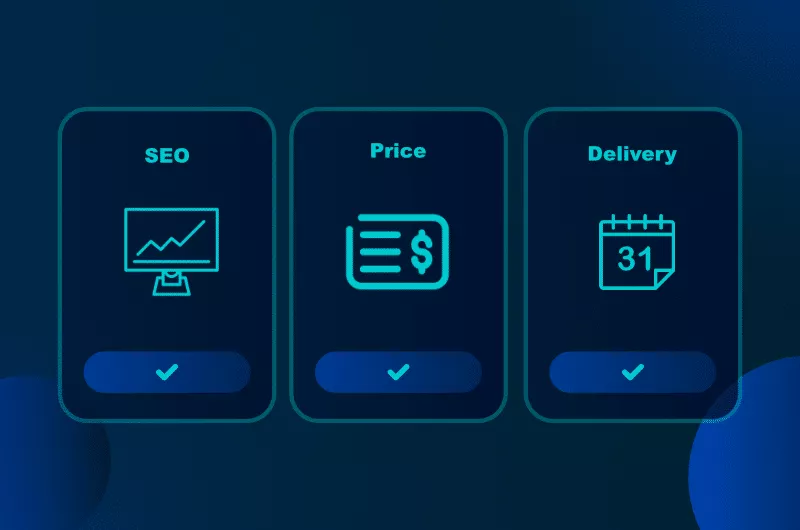 With that in mind, if you are looking for a website design package, you should not merely pick one either because it is dirt cheap or outrageously expensive. The one you pick should satisfy your requirements to get you the website you want!
To ensure that happens, here is what you need to find out first:
1. SEO
SEO (Search Engine Optimization) is an essential part of any website. It is responsible for pushing the site's rank up, giving it much more exposure leading to more results.
That said, many website design packages come with SEO solutions integrated into them—but not all of them do. For that reason, you must always ask yourself whether you need SEO services from the said company. If so, be sure to check with the service provider to see if they do provide SEO services. Note that you can always outsource SEO to another company or do it yourself—and how you go about it will be up to you.
2. Payment
Different agencies will have varying payment schemes, meaning that how you pay for one package from one company can differ from another package from a different company. For example, some may offer payment schemes that allow you to pay the entire price at once, while others offer you to split up the payment.
Regardless, be sure to check with the agency about the schemes they support, and ensure they offer the one you can utilise.
3. Web pages
No website will truly be the same, and this means the number of pages you want on your website will also be different. Because of this, it is vital that you thoroughly understand just roughly how many pages you will need for your website. With a number, go ahead and make sure that the package includes enough pages that you need!
4. Timeframe
Designing takes time, especially if it is a good design. How long your website will take will generally be dependent on the number of pages it is going to contain, along with the complexity of its features and other such elements. If you are planning to align the time your website is ready with another event, such as the unveiling of your business, be sure the website design process' time frame fits well with the designated dates.
Do note that you should not try to rush the process—so you may have to delay some of these dates if you want a good website design!
5. Customer Support
Customer support is one of the most important considerations to be made. That is because, once in a while, there may be some things you want to bring up to the agency, such as a problem with the site. However, not all agencies offer support once the website is completed.
For that reason, always make sure the packages you pick are from companies that offer post-delivery support. This ensures that if there are any questions or problems you want to bring to the agency, they are more than willing to help you out!
Conclusion
Website design packages are great because the process of creating a website can be done by the pros, leaving you more time to focus on other aspects of your business. That said, picking the right package is still essential, so be sure to consider all the factors we have shared above. Ensuring that they satisfy all your requirements means that you get a website that fits your expectations, allowing you to carry out your business as best as you can!
F8 Media is an Australian digital agency offering web design, web-based application development, and other solutions geared to helping companies maximise their online presence. If you are looking for a web design service provider in Caloundra, reach out to us today!