Updating your website to be more responsive is one of the best things you can do for your organisation. A responsive website can solve a lot of your website's existing problems. It can make any website mobile-friendly and ensure that your website looks good no matter the screen size. For that reason, more people would be interested in visiting your site, generating better traffic and leads for your business.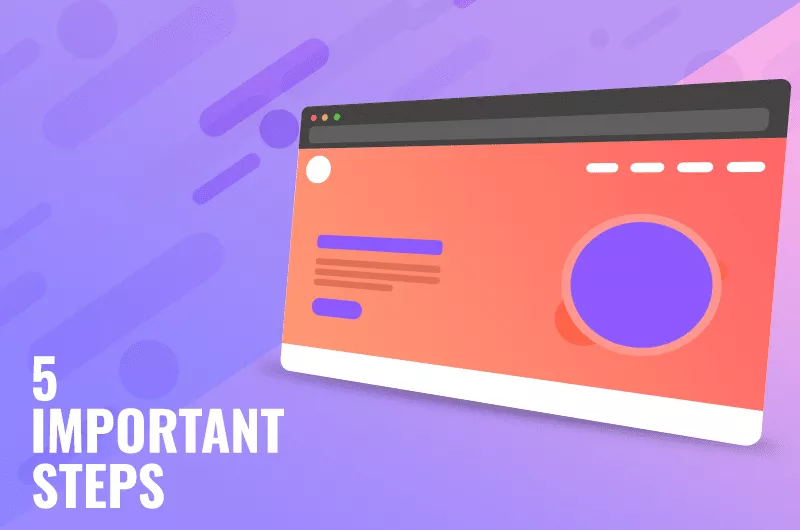 Ensuring that all elements are responding well is the key to any successful site. Before you finalise your responsive web design, make sure that you go through this step-by-step process:
Step 1: Test it first
Before you launch your new design, make sure that it works as it should. The main feature of a responsive website is that it can adapt to any device's screen size. If you do not own the different devices for double-checking, you can always use free design tools. Google's Mobile-Friendly Tool, Am I Responsive, and CrossBrowserTesting are just a few. These sites will allow you to quickly see how your website looks when viewed from different devices.
Step 2: Identify the elements that are not adapting right
Check all elements and ensure that they are responding well to the new design. Some of the standard uncooperative features are images not resizing, fonts not adapting, forms not adjusting, and buttons not responding. Always triple check these elements and all other components that your site might have.
At the same time, make sure these elements are all visually appealing. They should look nice, be formatted correctly, and organised neatly. More importantly, these site features should be easy to use.
Step 3: Test its speed
Once you are sure about your website's functionality, you must ensure it runs as smoothly as possible. Updating your responsiveness should result in a faster loading time, so you have to double-check if the process did speed up your site's performance. Like the adaptability-checker, you can also use online tools to measure the speed of your website's loading time.
Ideally, your website should load within three seconds or less. Make sure that your web design company provides page speed optimisation to meet your goal.
Step 4: Test its tapping experience
Again, your goal is to make your website experience better for visitors across different devices. One important thing that you should ensure is its responsiveness to taps. Keep in mind that people use various devices differently. They use a mouse pointer when clicking on desktops and laptops, while finger taps are for touch-screen devices. On some mobile phones and tablets, they also use a pen or a stylus. You need to ensure that your website responds well to avoid frustrating users.
Step 5: Experience it yourself
Lastly, before launching your site, make sure that you and some more of your co-workers try everything on your site to see if they work well. If you sell items, try purchasing a product, adding it to your cart, and checking out. If you have downloadables, then register and see if the download process is smooth.
Click all the links and buttons and make sure you do not end up at a dead end. This experience could help you determine what to improve on your website.
Conclusion
Upgrading your website for greater responsiveness is great for your business, but most importantly, it is for your visitors' convenience. All elements should function the way they are designed to maintain customer satisfaction. Otherwise, your website will not provide the ease and comfort of responsive website design.
To avoid missing out on a responsive website, make sure you work with professional website designers. F8 Media is an Australian leading web design company that could make your website the best version of itself. Contact us today to learn more about our services.