A company's online presence is one of the most crucial factors for succeeding. The Internet is where people stumble upon new brands that offer the exact products or services they need and would not have discovered through traditional advertising. However, you'll need more than top-tier web design; you'll also need to make sure that you have a dedicated server to ensure complete uptime and have everything you need to support your online space.
Most small businesses start with shared hosting solutions, but if you've begun to grow, you'll need a dedicated server to scale right along with you. It gives you both the structure and flexibility you need as you start expanding, ensuring your website is secure and runs precisely how you want it. Here are four advantages of having your own dedicated server: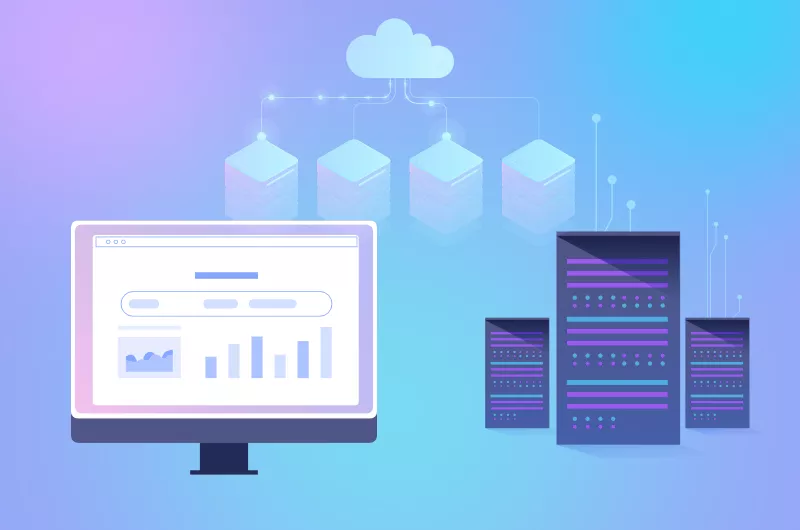 Private Access to Dedicated Resources
As implied in the name, a shared server means you're splitting the allocated resources with other people, which means your website may suffer from slower performance. Fortunately, that isn't a problem with a dedicated server, as you'll have your own web server that only you will use.
All of the server's features such as bandwidth, RAM, and disk space are for your exclusive use, which means you'll get top performance during peak business times. You won't have to worry about your website crashing or failing when you experience record-breaking traffic. You'll also have root access to the server, which means you can add software, change the settings, and look at server logs. Essentially, you won't be constrained by the limitations of a shared server, as you can run your website the way you do with your business.
Total Control Over Your Configuration
Another advantage of a dedicated server is that it can grow with your business. You can choose your server configuration and adjust it as you get bigger, allowing you to tweak existing applications and services. The best part is that you don't have to stick to these choices since dedicated servers help you stay flexible, allowing you to adjust to new opportunities or markets as they come. When you need more storage, backup, or processing, your dedicated server can provide you with all that and more.
Better Performance and Reliability
One of the most sought-after benefits of a dedicated server is its reliability. With exclusive use of the server, that means you'll have peak performance and dependability at all times since your server will be less likely to crash. Your website will be equipped with the resources it needs to support a high traffic volume, ensuring you don't miss out on sales and profitable opportunities. Additionally, if your website displays lots of videos and images, you'll have the bandwidth necessary to continue supporting them. It will also run fast, erasing page loading times and keeping your customers happy.
Improved Security
Security cannot be understated. Both your business and your customers must be able to navigate your website without threats of hacks and malware, and the exclusivity of a dedicated server provides this. It authorises access only to your company, which means you'll also be protected from denial of service attacks since your dedicated server makes use of data separation. You won't have access to the hosting company's services and data from their other customers, allowing you to bounce back quickly should your backend be exploited.
Conclusion
A dedicated server provides a world of convenience for you and your customers. It removes the barriers instituted in shared hosting and gives you full control over your server configurations, ensuring optimal performance even during peak business hours. By shifting to a dedicated server, you'll create a better experience for your customers.
F8 Media is a web development company offering professional business hosting, domains, SEO, and custom web design on the Sunshine Coast. We design and build your brand in the online sphere with well-designed websites to grow your business. Contact us today to find out more about how we can help you!