The festive season is officially here, which also means the busiest time of the year for retail stores and eCommerce websites. Online businesses' profits have skyrocketed this year, and it looks like eCommerce is here to stay, so what better way to celebrate the holidays than by revamping your website to reflect the season?
Matching the holiday mood is sure to cheer up your customers and contribute to the overall festive cheer, so giving your website a little facelift will help you take advantage of the season's fast-paced consumer behaviour. However, if you decide to overhaul your web design completely, you'll benefit from more than increased sales.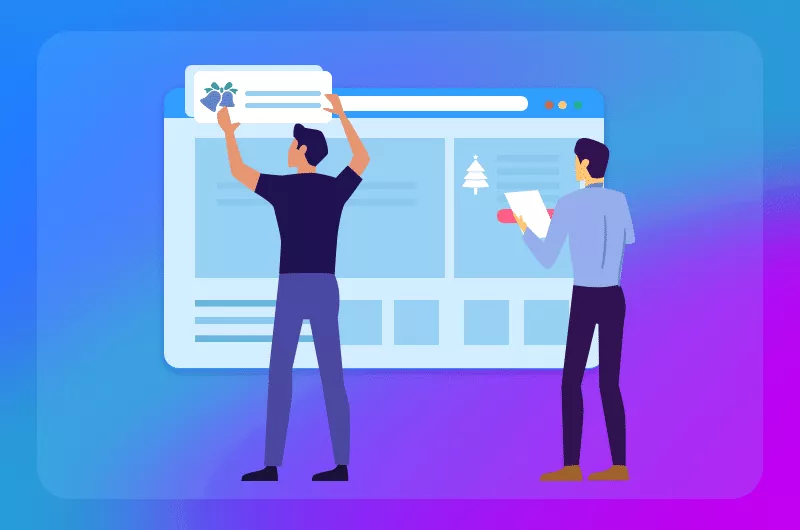 Here are three ways a holiday-themed website can strengthen your business and improve profits:
It Optimises Your Website
Standing out from an overcrowded market of online businesses can be challenging, but a few tweaks to your website can help you truly shine. Transforming your website to match the holidays also allows you to optimise it, ensuring that you adopt responsive web design. Doing so will vastly improve your reach since customers love browsing with their mobile phones instead of their laptops. In fact, more and more people are purchasing things online through their smartphones nowadays!
It also allows you to get ahead by utilising modern UX on your website and minimising the steps it takes for your customers to hit the check out page. Simplifying the process will reduce your bounce rate while significantly boosting sales since your customers, whether or not they have accounts, can enjoy making hassle-free purchases on your website.
It Speeds Up Page Loading
Another benefit of updating your website to fit the holidays is that you can now reduce page loading times. When pages load quickly, your website will retain your customers' attention much more effectively, helping them move smoothly down the funnel and complete a purchase. As a result, it also lowers the number of incomplete checkouts on your website.
While having an attractive website is essential, you'll also want to focus on looking for web solutions that allow you to support the higher website traffic you'll experience during the holidays. Doing so will set your business up for a more prosperous new year, especially with an improved website!
It Repositions Your Brand
Not many people appreciate a holiday grinch, so reflecting the spirit of the season demonstrates your unity with your customers and support for festive cheer. It also shows your goodwill, which is sure to increase your return visitors, especially if you have any special holiday sales in the pipeline.
If you've struggled to connect with your customers, the holidays are an excellent opportunity to create a deeper relationship with them. Most people are generally in a better mood because it's the time of reuniting with family, friends, and celebrating the endings and new beginnings. Taking part in that with your website design will not only make you relevant, but it will also improve your target audience's perception of your business.
Conclusion
Decking your website halls with holiday decorations will contribute to a positive customer experience on your website, which is sure to improve your sales. It also allows you to do some cleaning up and revamping, which will give you an optimised website that will ring in the new year with even more cheer. With these three benefits, investing in custom web design is definitely a no-brainer!
Think your eCommerce website could use a visual boost? Let us know at F8 Media! We are a web design company in the Sunshine Coast that offers web-based application development, responsive websites, and digital marketing. Contact us today to enjoy a more optimised website!