We're now more connected than we have ever been, thanks to the Internet. The sheer reach that it provides has turned it into one of the most effective tools that businesses can use to promote their products and services online. However, you have to understand that just about every business today has a website, making it incredibly difficult to stand out. Fortunately, there is a way to set yourself apart from the competition.
Search engine optimisation (SEO) is the process of improving your site to increase its visibility on search engines. It does this through effective keyword use and link-building strategies. By ranking higher on search engines, you make it easier for potential customers to find your business.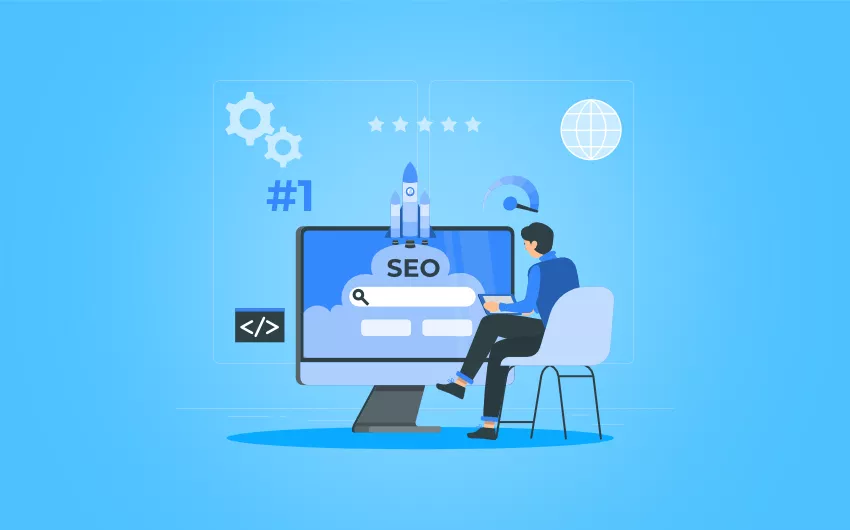 Now, we understand if you are a little hesitant to use SEO, as it will require you to make a significant investment at first. However, we believe that the benefits outweigh the initial costs. To help convince you of this, we've put together four reasons you should invest in effective SEO:
Visibility
People today spend a huge chunk of their time online. These are those that you'll be able to reach if you make use of the proper SEO strategies. This is important because reaching a wider range of audience gives you more opportunities to gain new customers.
While the sheer number of people online is impressive, it means close to nothing if you don't make yourself visible online. Think about how many eCommerce websites are on the Internet right now, and it's easy to see how some of them can easily get lost in the sea of websites. Good SEO practices ensure that your business or service is made visible to your target market. The easier it is to find you, the more business you will get!
Optimisation
Keep in mind that optimisation is more than just using the right keywords. It's also about creating the right content and designing your site with the users in mind. Remember that user experience is just as important as online rankings. This can range from making sure your site works for mobile users to streamlining your website's navigation. The optimisation is also about enhancing the overall user experience, and how your target market interacts with your digital platforms plays a huge part when it comes to your company's success!
Conversion
Visibility and optimisation is only the first half of the process. It's one matter for people to find you and another for you to actually convert on a sale. The way that SEO can help with this is through the use of targeted keyword research. SEO companies typically do in-depth research to make sure that the keywords associated with your business are optimal. Other techniques such as Geo-Targeting also go a long way when it comes to conversion, as location-specific keywords are better for cornering the market.
Growth
When combined, the factors listed above will result in the growth of your company. In fact, making your company more visible to the world raises the overall awareness of your brand. And as more people become aware of your company, the stronger your brand gets. Then, converting on the people you reach, adds legitimacy to your service or product. In due time, your growing customer base will result in the legitimacy of your company!
Conclusion
Hopefully, this article has helped convince you of the importance of investing in effective SEO services. When it comes to cost-effective business solutions, you can hardly go wrong with SEO as it improves every aspect of your business' marketing and advertising campaigns by making your business more visible on the Internet.
If you need help improving your website's SEO, then you've come to the right place. F8 Media is the best option when it comes to SEO services on the Sunshine Coast. Our team of dedicated professionals will help you maximise your online platforms in ways that will set you up for long-term and sustainable success. Get in touch with us today to learn more about our services!