Quality web design is downright vital in today's modern times. More and more people are transitioning to a digital lifestyle through the use of smart TVs and voice-activated devices. In fact, according to a 2018 report, 90 per cent of Australians spend almost 6 hours a day connected online and 2/3 of Australians spend 100 minutes a day on social media.
With too many people going online, it's a smart move to boost your digital marketing, starting with developing a website that best represents your brand. For most companies, their website is the first point of contact potential customers have with their brand. Web design doesn't just serve your need to relay information about your services and products. It also conveys your relevance, style and values. That's why working with a reputable web design company is crucial.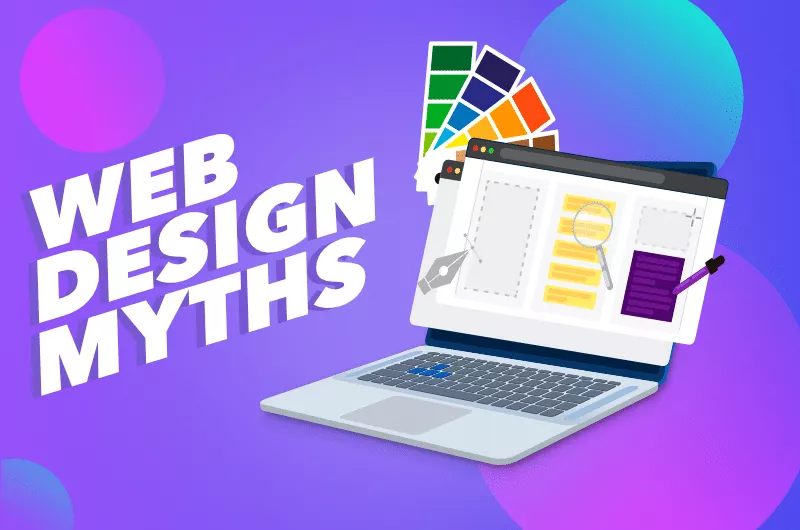 Sadly, there are several myths and misconceptions regarding web design. Read on for clarifications about some of the typical ones:
Myth: All content is created equal
This one is fairly popular—people think content is content. In reality, it really isn't. A visitor to your website will not stay for long if their needed information isn't easily accessible. Your website should be able to share what your main message is in a simple, efficient manner. Answer what is known as "the three Ws" (What do you do? Who are you? Why should people do business with you?) as clearly and boldly as possible.
If your website is based on content, make sure the information doesn't overwhelm users. The best way to do it is through a minimalistic display. Websites that have a high bounce rate are likely not simple enough. Professional web design services will be able to help you figure out how you can convey your message with as little text as possible, as well as helping you incorporate videos or images.
Myth: It's not possible for a single website to appeal to several audiences
Different generations and people from different socioeconomic backgrounds differ largely in aesthetic preferences and technological know-how. In this case, it's important to be able to make smart choices to engage with every target audience you have. Go about it smartly and find the spots where your audience's preferences overlap.
Millennials and baby boomers, for instance, could likely prefer a design that's less cluttered with bigger fonts. For millennials, unique typography is key; baby boomers, on the other hand, like simple fonts. A good middle ground for catering to both groups is an easy-to-read and modern sans serif.
Myth: Your homepage needs to tell your entire story upfront
The last thing you want is for your site visitors to be overwhelmed. When you have a website that doesn't just cater to a single audience, that's particularly important. Make sure your content is customised well, and the pathway is clear to key information.
Conclusion
Web design is integral to every company or organisation's website. Some common myths include a website not being able to appeal to several audiences, when in fact, it can. These are important to clarify because a website is often the first point of contact for potential customers of a business. So, invest in your web design and watch your brand skyrocket online!
In need of help with web design in Maroochydore? Contact F8 Media today! We are an Australian leader in website design, web-based application development, mobile-friendly websites, e-commerce and digital marketing.