From May 2020 to May 2021, Google's global search engine market share was 92.18 per cent, a staggering but unsurprising figure. The search giant does not share its search volume data but estimates put it at 63,000 queries per second or 5.6 billion searches per day. With all of this information flowing through Google, you need to have a good SEO strategy, so your content rises in search engine results pages.
SEO or search engine optimization involves understanding and leveraging ranking signals, which Google uses to determine relevance. Google reportedly uses dozens of signals, but three of the most important are relevant keywords, alignment of content with users' search intent, and the post or article's structure.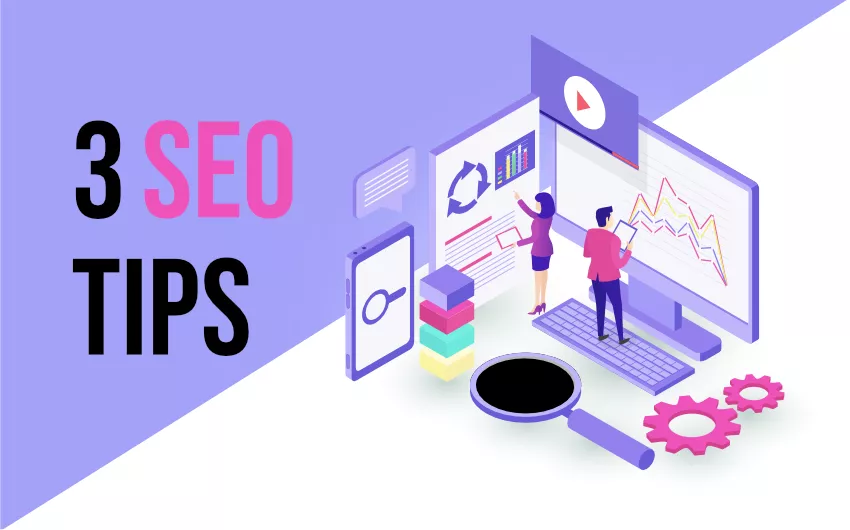 Content writing needs to perform well to keep audiences reading, and digital marketing companies have various techniques and tools to ensure that people stay on the page. If you're starting with SEO, though, you need to know the basics. Here are three essential tips for writing high-quality content for your blog.
Be Strategic About Keyword Use
Each business has a target audience. Your audience will use phrases or terms called keywords to look for topics related to your business. For example, if you have a bad cough and are looking for a way to ease your symptoms, you might type "cough home remedies" or "cough medicine" into a search engine to find relevant information.
Typically, people only access the first page of results, so getting to page one is one of your goals with SEO. Your digital marketing company (or your in-house team) needs to align your content with audience needs by analyzing their search queries and including keywords in other places on the page like the title, paragraph headers, and meta descriptions (the short text below your article URL in search results).
Strive for Content Relevance
Google's priority is in delivering the most relevant search results to users. Its customer-first approach influences which pages rise in search rankings. For example, suppose two blogs are optimizing for the keyword "women's handbag," with one selling handbags and the other reviewing top handbag brands. The search engine won't automatically assume that the e-commerce website is the more relevant one.
Google's algorithms prioritize getting the searcher the answers they need. So, if the searcher looks up, "what is the best women's handbag for formal events," Google will be more likely to rank a result from the review website higher than one from the e-commerce site. Today, it is not enough for you to put keywords in your posts. Google's BERT algorithm looks at contextual meaning and nuances of words—it will know when writing doesn't make sense.
Write Well-Structured Content
Besides writing relevant articles, you also need to format your posts in the best possible way. Short and meaningful page titles are the best—experts agree that page titles should be between 50 to 60 characters long only. The post itself should use headings, especially in between paragraphs or sections, to mark the transition of ideas. Adding alt text for images, using numbered or bulleted lists, and optimizing the meta description is also good for rankings.
Conclusion
SEO best practices like strategic keyword use, writing with search intent in mind, and optimizing content structure increase your visibility online. Beyond making your page look good for search engines, you need to implement SEO to help customers see your content. Hiring a digital marketing company will help you create a solid content writing plan for your website.
Trust F8 Media with your company's online marketing needs. We are a digital marketing agency on the Sunshine Coast, helping businesses drive traffic to their website with custom content guaranteed to deliver lasting results. Contact us for a free traffic growth evaluation today!