The modern market expects strong, swift, and seamless online interaction now that everything is inching towards a digital world. The fast-paced movement in this internet-driven world means that your website will serve as an extension of your identity. But the only way to ensure it works to build your credibility, brand awareness, and sales is with strategic-centric design — and that's where web design comes into play.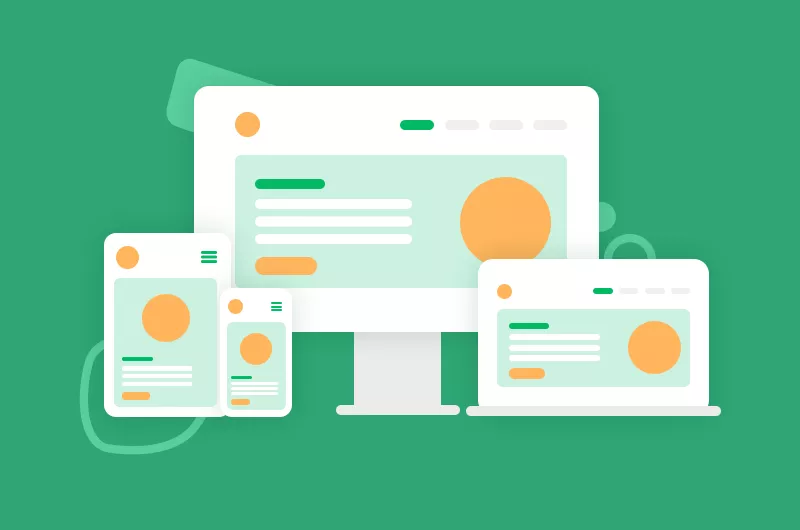 Web design goes beyond making your website look pretty and professional. It also creates a user-friendly infrastructure that generates leads, aligns with your goals, builds trusting relationships, and ultimately wins sales. But beyond visually compelling imagery, what makes web design such a vital component in your overall success?
Benefit #1: Web Design Uses Practices That Aim to Improve Website Usability
A website is no longer just a virtual brochure that informs your visitors about your products or services but serves more as a space where your curious customers can experience an emotional journey.
Believe it or not, people's feelings are the most powerful influencers that guide their shopping decisions, so your web design should promote a structure that is easy to read, explore, and understand. By keeping the customer's path in mind when designing your website, you can guide your audience to all the important points of your page for a simpler sales process.
Benefit #2: Web Design Ensures Your Website Is Responsive Enough to Expand Your Client Reach
Gone are the days when internet users would only surf the web using desktop computers. In recent years, the total web traffic in Australia as of January 2021 takes up 45.2 per cent for mobile devices and 55.5 per cent for the rest of the globe. With that amount, you'll be missing out on a wide range of potential customers if you only limit your web design to desktop users.
Web design can help ensure your website seamlessly transitions to differently sized screens – from wide desktop computers, laptops, tablets down to mobile phones. If they're not built to be mobile-friendly, your website will load slowly, compress its images, and become unreadable when they shift to smaller screens.
By extending your reach, you have more legroom to attract a new set of shoppers to your website.
Benefit #3: A Good-Looking and Customer-Guided Web Design Can Boost Your Customer Conversion
Web design can do wonders for maximising the quality of your content since it can use the right imagery, colour scheme, layout, and other media elements to empower your message. This means web design can boost the momentum of your call to action, increasing the chances of your visitors to trust your content and convert into customers.
In Conclusion: Web Design Is a Powerful Tool That Can Solidify Your Website's Message Down to Your Bottom Line
When all your web design principles use elements that aim to engage, inform, and compel your target audience, your website can flourish and do its part in being the ace in the hole of your marketing arsenal.
Do You Need Help From Web Developers in Sunshine Coast to Boost Your Website's Performance?
As one of Australia's leading web development companies, we know what it takes to help your business thrive in a cutthroat marketplace for every niche and industry. That's why our web designers and web developers strive to provide multi-faceted digital solutions tailor-made to different areas of expertise.
Whether your digital marketing goal is to attract higher quality leads, generate more revenue, or optimise your website, we can address it all. Contact us today at 07 5499 6644, and let's get down to the nitty-gritty of your project.