When a business forays into digital marketing strategies, one of the most important tactics they'll come across and eventually adopt is search engine optimisation (SEO). It's a strategy that is crucial to have good visibility in a market that is oversaturated with online businesses competing in the same niche.
As you become more dependent on SEO strategies, you might start to wonder whether your domain affects its efficacy, as was the case several years ago. Since then, Google algorithms have changed, effectively diminishing the importance of a brand's domain on its SEO.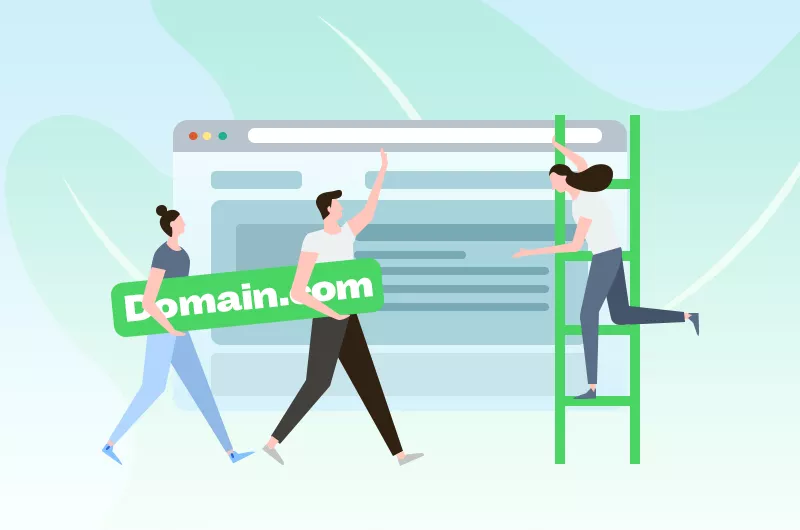 While domains are no longer as important, it doesn't rule out how they impact your chosen strategies. When working with a company specialising in SEO services, it's important to remember why domains still remain relevant in your strategy.
Increased Visibility
A domain acts as an online address for your website—and SEO works by helping your website rank on search engines for continued visibility to potential customers. Since they are correlated in this way, business owners should keep two perspectives in mind when considering online visibility: the consumer's side and the search engine's perspective.
Custom web designs that integrate SEO let you optimise both of these by helping both the user and the search engine understand your content. While customers see your domain first when searching online, search engines work on indexing your pages to make a recommendation based on your ranking signals.
Relevant domains and the right SEO strategies will allow you to achieve more organic traffic, better credibility and authority, and higher click-through rates. Combining these two perspectives also allows consumers to trust your brand as a clear choice for their needs.
Providing an Exceptional Experience
The first task is attracting consumers to your website, but the next step is even more important: providing a seamless customer experience with an optimised website design that leads to conversions.
Optimising your site with high-quality, relevant content is crucial in keeping your customers engaged. You can do this in several ways, starting with a focus on technical SEO. This deals with ensuring fast loading speeds, easy navigation, and responsive design that is also mobile-friendly.
On-page optimisation includes keywords, meta descriptions, URLs, title tags, and the like. Accomplishing this will enable search engines to index everything on your website properly. Keep in mind that search engines now prioritise websites optimised for mobile, so ensure that your site is mobile-friendly to ensure that you will be found online.
A customer is more likely to engage with your business if they trust it, which is why establishing credibility and authority is essential. Off-page SEO includes guest posting, link building, and social media posting, all of which can generate more exposure for your business along with a memorable domain.
Best Practices for Your Domain Name
A domain name on its own doesn't have much ranking power—but together with a sound SEO strategy, it can be an important component of your digital marketing efforts. Creating a memorable and relevant domain depends on several factors. Here are a few things to keep in mind when choosing an appropriate domain name:
Keep It Short, Simple, and Memorable
Whether branded or not, a unique domain name is better for your SEO and overall website visibility. Try to make it less than 15 characters to keep it short and simple as much as possible. Remember to avoid hyphens as these are marked as spam!
Use the Right Top-Level Domain
TLDs like .com, .org, and .info make your website more credible and is one of the most important parts of your domain.
HTTPS and World Wide Web
Having a "www" prefix isn't required—but it gives your website an advantage over those without it. Ensure as well that you begin with "https://" to properly secure your site and help it rank higher.
Keyword Domains
Keyword domains can significantly help with SEO and recognition, but ensure you don't abuse keywords for the sake of ranking higher.
Conclusion
Though they aren't as important as before, domains still affect your SEO in different ways. Combining it with your SEO strategy can help boost your visibility and contribute to your marketing efforts as a whole. By choosing the right domain, you can maintain an easily recognisable brand that is visible to many potential customers in a saturated online market. Here at F8 Media, clients can expect to find a web agency that is a leader in digital marketing, web design, mobile-friendly websites, web-based application development, and e-commerce. Contact us for your web design and SEO needs today!