The first step in creating a website is choosing and owning a domain name. Most of the time, business owners take this step lightly without understanding the importance of domains in the business industry. More than just an address for a website, domains are extensions of your branding. When choosing one, you must take the time to weigh out your options and brainstorm ideas.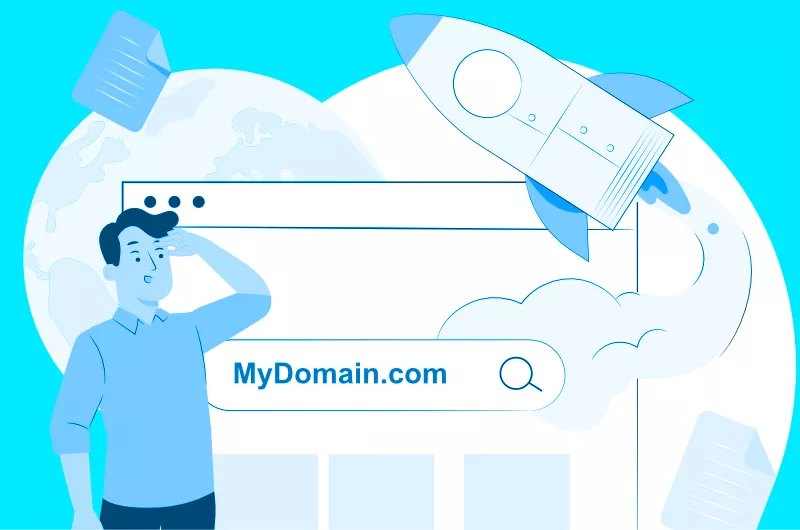 Understandably, it isn't easy to come up with a domain name in one sitting. Thus, we have prepared a short yet helpful guide to aid you in selecting the perfect domain name for your business.
1. Stick with Your Brand Name
When choosing a domain, the most common mistake is using their profession or industry instead of their brand name. While this might seem like it's a practical choice since people can understand what you're offering just by seeing your domain name, it doesn't set you apart from your competitors. Choosing domains that refer to your profession or industry may lead your customers to a different website due to a mix-up in search results.
As much as possible, stick with your brand name so customers can easily pick you out amongst other businesses that offer the same type of product or service as you.
2. Keep It Short and Pronounceable
The secret to selecting a great domain is to choose one that is short yet pronounceable. Refrain from using abbreviations. They may be short, but they are rather hard to pronounce and remember. The key is to remember that you won't ever feel the need to spell out a perfect domain to make people understand or remember.
3. Go for Common Domain Extensions
Your domain name is a vital part of a website, but so is a domain extension. It's advisable to stick with standard extensions. If you are able, stick with.com since most online users are already familiar with it.
You can also opt for Country Code Top Level Domains and 2nd Level Domains. However, keep in mind that region-specific domains have a strict screening process. Australian 2LDs also come with warranties. These are statements and conditions that you must comply with because failure to do so will result in the deletion of your domain.
4. Use Keywords Reasonably
True enough, using keywords in your domain name is helpful. But if you're thinking of using an exact match phrase as a domain, do not. As mentioned earlier, it's not wise to use generic names, keywords, and phrases as domain names. Doing so may do your brand more harm than good.
Website developers in Google have already caught on to this strategy. Thus, exact match phrases or keywords aren't a big part of the ranking criteria in search engines anymore.
The Bottom Line
Yes, website design is essential, but keep in mind that the theme and appearance of your site is not the only thing you should mind. Domain names are just as important as any other element of website creation. Since your URL is the first thing visitors will notice, you should mull over the guidelines above and choose a domain name wisely.
F8 Media is an established web development company that specialises in web design and development. If you're looking for reliable and experienced web developers along the Sunshine Coast to help you build your website, contact us today.