Websites have seen numerous design trends over the last few decades. People's aesthetic preferences have rapidly changed as art styles come and go, but one thing's for sure: trends usually make a comeback. What you might not be sure about are the trends that are expected to rise in popularity again in 2021.
2020 was a whirlwind year full of change, and businesses have had to adapt to stay afloat. With more consumers staying at home and shopping online to fulfil their needs, websites have become more responsive, attractive, and easier to navigate. Since people were no longer going out to buy what they require, website design became more important.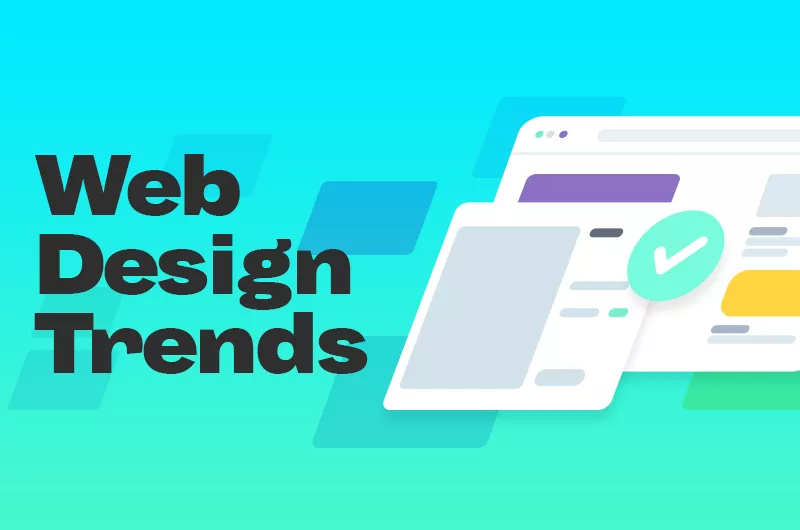 If you want your website to stay on top in 2021 and beyond, here are X web design trends to consider:
Semi-Flat Design
Minimalism rocked the design world in the early 2010s, taking over book covers, movie posters, and even album art. Although it has faded because of its over simplicity, elements are making a comeback in a year that's simply been too noisy and too much. Enter the semi-flat design, which retains the subtlety and attractiveness of minimalist, flat design, but with some improvements. It typically uses some understated shadows, depth, and other structural elements that do not interfere with the design.
Bold, Vibrant Colours
Many brands have taken to bland web design, in which everything was in muted or pastel shades of the same colours. At one point, they even all looked the same! That may be why bold colours are on the horizon to take over websites in 2021, as customers want something new and exciting to look at when they browse through business pages. Your Sunshine Coast website could look even spiffier with the strategic use of vibrant colours in your design, drawing your visitors' attention to important parts of your page.
3D Design
With more and more people getting their feet wet with rendering tools and technologies, 3D design will take over custom web design in 2021. Interactive 3D models are eye-catching and pique the viewer's interest, especially if they can move it around, zoom in to study the details, and enjoy a full view of it. They also make a website look more modern and professional, so this trend is expected to make waves in the next year.
Custom-Made Illustrations
Stock images were mainstays on websites of the past. Now, however, most visitors glaze over these photos because of how generic they look. To retain their target audience's attention while breaking walls of text, many companies have opted for custom-made illustrations, which give a personalised feel to a website. Whether hand-drawn or digitally illustrated, they're a great way to showcase the company's personality and uniqueness. They're also a perfect part to include in custom web design!
Storytelling
Many companies have struggled with bounce rates, or how quickly a user leaves their website. However, a great way to keep users engaged and ensure they spend extensive time browsing your page is to incorporate storytelling into your web design. When combined with graphic design, your website will tell your company's story, making it more meaningful for your visitors. People appreciate learning more about something through stories than reading blocks of text, so weaving this into your website will make sure your visitors stay put!
Conclusion
Web design trends are constantly changing, but these five styles are sure to dominate 2021. They offer attractive, more exciting ways to present your content, ensuring that your visitors read through your website. By keeping these styles in mind, you'll have a better idea of how to engage your target audience in the next year!
F8 Media is a digital marketing agency in the Sunshine Coast specialising in website design, web-based application development, eCommerce, and more. Our team works like a well-oiled machine to bring your vision for your website to life. Contact us today to find out how we can help you grow your business!