How to Increase Your Mailing Lists Through Double Opt-ins
Winning an audience's attention is necessary to stay competitive against today's more aggressive marketing strategies. Many upstarts are focusing on social media and other digital placements, but this isn't the best way to win a dedicated audience. Tried and tested businesses know that cold emailing and email marketing is the best way to secure their market.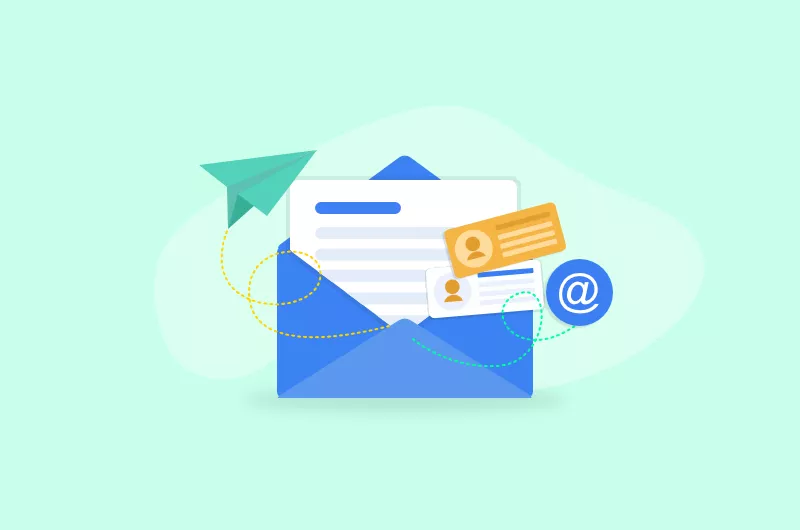 Unfortunately, the opt-in process isn't enough to give you an accurate set of qualified leads. This can cause you to spend too much time reaching out to the wrong audience. For this reason, you should tighten your sales funnels by incorporating double opt-in processes.
Utilising Double Opt-in Processes in Your Email Marketing Strategy
A double opt-in is a step in the buyer's journey where a user signs up for an email marketing list and confirms it later to confirm the subscription. This added step makes it easier for you to determine qualified leads from addresses you can remove from your mailing list. It's an optimisation strategy that will reveal the actual impact of your sales funnel and which consumers you should engage with actively.
In this article, we'll share three tips to help your email marketing strategy incorporate a double opt-in process.
1. Inform Your Site Visitors
Not many users are familiar with a double opt-in procedure, primarily since not all brands utilise this marketing strategy. If you want to ease a potential lead to your newsletter and mailing list, you need to provide a brief explanation of your intention. Doing so will prevent your site visitors from being surprised by your email.
When designing your opt-in forms, include a short sentence to remind site visitors to check their email before proceeding. You could also warn them that the email could be lost in the spam folder if their email's security restrictions are modified to have a stronger filter.
2. Reinforce Your Focus on Security
Besides narrowing down your mailing list, a double opt-in process also functions as a layer of security for your and your potential lead. Since anyone can just place an email address when submitting a form on your website, remind them of the value of a double opt-in as a security measure.
Reinforcing your importance for data security makes your brand appear more reliable than your competitors. This will make your site visitors aware of the possibility of being opted-in through unauthorised users. Taking the step of confirming their subscription through their email will be the first of many interactions you can expect with them.
3. Simplify the Opt-in process
Remember that your confirmation email shouldn't be another barrier of entry to winning your audience's interest. This is why you should be as straight to the point as possible. Your confirmation email as a double opt-in should be as simple as possible, so you shouldn't include long paragraphs of text or distracting visuals. Highlighting the confirmation link with a visible link or apparent button is best to catch the user's eye after opening your email.
Conclusion
Clear communication is the key to having a qualified lead on your mailing list. Otherwise, you'll only accumulate a long list of accidental or half-hearted subscriptions to your mailing list. Although there's merit to having a wide reach of contacts, it's better to have a more compact list of actively engaged subscribers. This is why it's an excellent idea to streamline your marketing strategies to cater to your target demographic.
Since marketing trends can change within the year, it's important to stay updated with the proper way of applying these strategies. If you're looking for a versatile marketing agency in Sunshine Coast to design your website's opt-in forms, we're the right company to call. Contact us today if you want to optimise your email marketing campaigns!