At the very least, a successful SEO strategy needs three things: technical SEO, link, and engaging content. One of the most popular types of content these days are podcasts.
And slowly but surely, it is becoming increasingly more effective at driving traffic to your website. It hits multiple birds with one stone by providing rich media that boosts your brand and increases traffic to your website.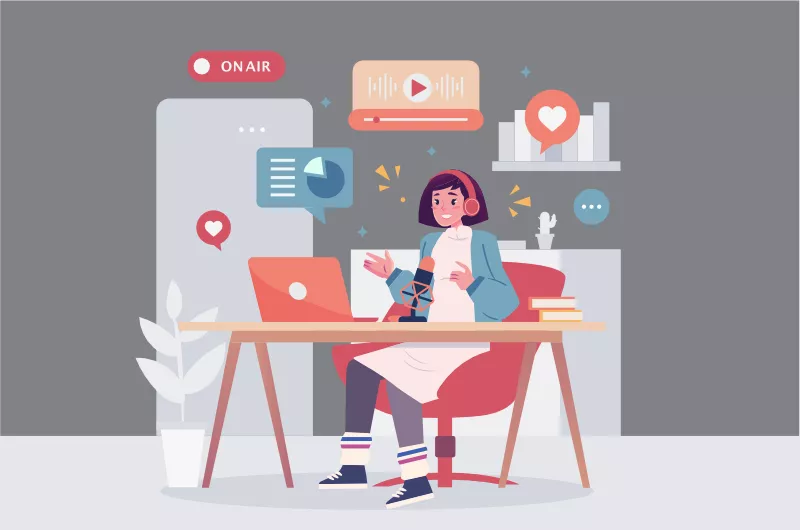 To maximise the benefits of a podcast to your brand, you have to make an effort. A podcast will do well on its own, but you could accomplish so much more if you make it a part of your strategy. Since you're already putting in time and effort on your podcasts, you might as well optimise it.
Here are a few ways you can grow your podcast audience:
Leverage Your Website
Just because your podcast is an audio file doesn't mean it can't lead traffic to your website. You can create plenty of podcast-related content to make sure search engines see it fit to direct people to your site. After all, a podcast is not much different from the written content. It can provide the same value and entertainment, just in a different way.
A few examples of content you can derive from your podcast are the following:
Episode description or recap
Show notes with timestamps
Transcript
Key takeaways
Checklists/worksheets
Episode art
Your content doesn't end with the episode itself. If people are willing to spend their time listening to a whole episode, chances are they are hungry for more content, so give them what they want. Everything from your transcript to episode artwork can help to build your brand and increase visibility.
You should also make it a habit to make it easy for listeners to go to your website. You should include links in your descriptions or entice them with more content like show notes or fanart and more. Create a community where discussing with one another is a regular thing. Make it easy for them to engage with you on social media and give them an incentive to interact with each other on your website.
Repurpose Content
Repurpose old content. There will always be something new to add. In your podcast, you can reference previous podcasts or blog posts that are relevant to your topic. What you can do to make this easier is to have an organised system you can go back to see what you can use to support your new content.
Your audience will continually be growing. Taking your previous content and presenting it to a new audience can help you to maximise your resources and save more on time and money. Besides driving audiences to revisit existing content, it also presents you as a knowledgeable leader on the topic.
You can create articles, graphics, short clips, gifs and more. Cutting your content into more digestible pieces helps new people discover your podcast without having to deep dive into hours-long content.
The Bottom Line
There is a lot more you can do with your podcast. When you've already spent so much time and effort creating this type of content, you might as well use it for all it's worth—everything you present on your podcast, from the guest speakers to the segments and more. You can use it to leverage your website and as repurposed content. Improving your SEO is all about being strategic and resourceful with your content.
F8 Media is an Australian leader in website design, e-commerce and digital marketing. We are a web agency that can help take your brand to the next level throughout the digital world. If you are looking for ways to improve your brand and expand your business, we've got just the right solution for you. Contact us today to see how we can help you.